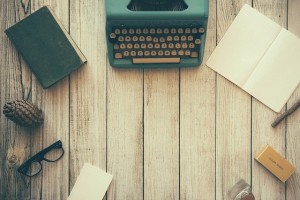 Are you interested in writing? Do you have a good story idea but lack good execution? Do you want to learn what it takes to write worthwhile, poignant stories?
Then you should sign up for my ONLINE writing course, StoryCrafting, today! This course is for beginners and intermediary writers. There are eight modules, one per week.
Courses include:
Character development
Plot structure
Finding inspiration
Influential Writing
Narrative viewpoint
Writing Dialog
My vision is to train exceptional storytellers who will create their own platforms for influential storytelling. You'll have the opportunity to ask me as many questions as you want about the writing process.
This is a practical class, assignments will be given out and a course project will be required of you. These will be graded. A certificate of participation, as well as a result sheet will also be awarded at the conclusion of the course.
What Do You Need?
A laptop or any other device that will enable you to type your assignments.
Internet connection
Time to read through the weekly courses and turn in assignments.
When Does The Course Begin?
Courses start July 10, 2017 and end on August 28, 2017. Certificates will be issued out on September 1, 2017.
How Much Does This Cost?
₦5000
Payment should be made into this account:
Omolola Opatayo
0030177144
Guarantee Trust Bank
To register, please fill this form and secure your slot with your payment. Only those who have made payment will be tutored.
After payment has been made, your receipt as well as a letter of confirmation will be sent to your​ email address.
This course will be intensive and qualitative, therefore, I can only accommodate 20 people in this batch. So, if you intend to be a part of this, please reserve your space today!